CRM & client communication tools for event companies
Manage your client relationships to maximize your sales.
Easily create saved terms & preferences
Do you have VIP clients who get a discount? Are some of your clients tax exempt or requiring specialty terms and conditions? Assign these details to clients or companies and we'll autopopulate on their future contracts.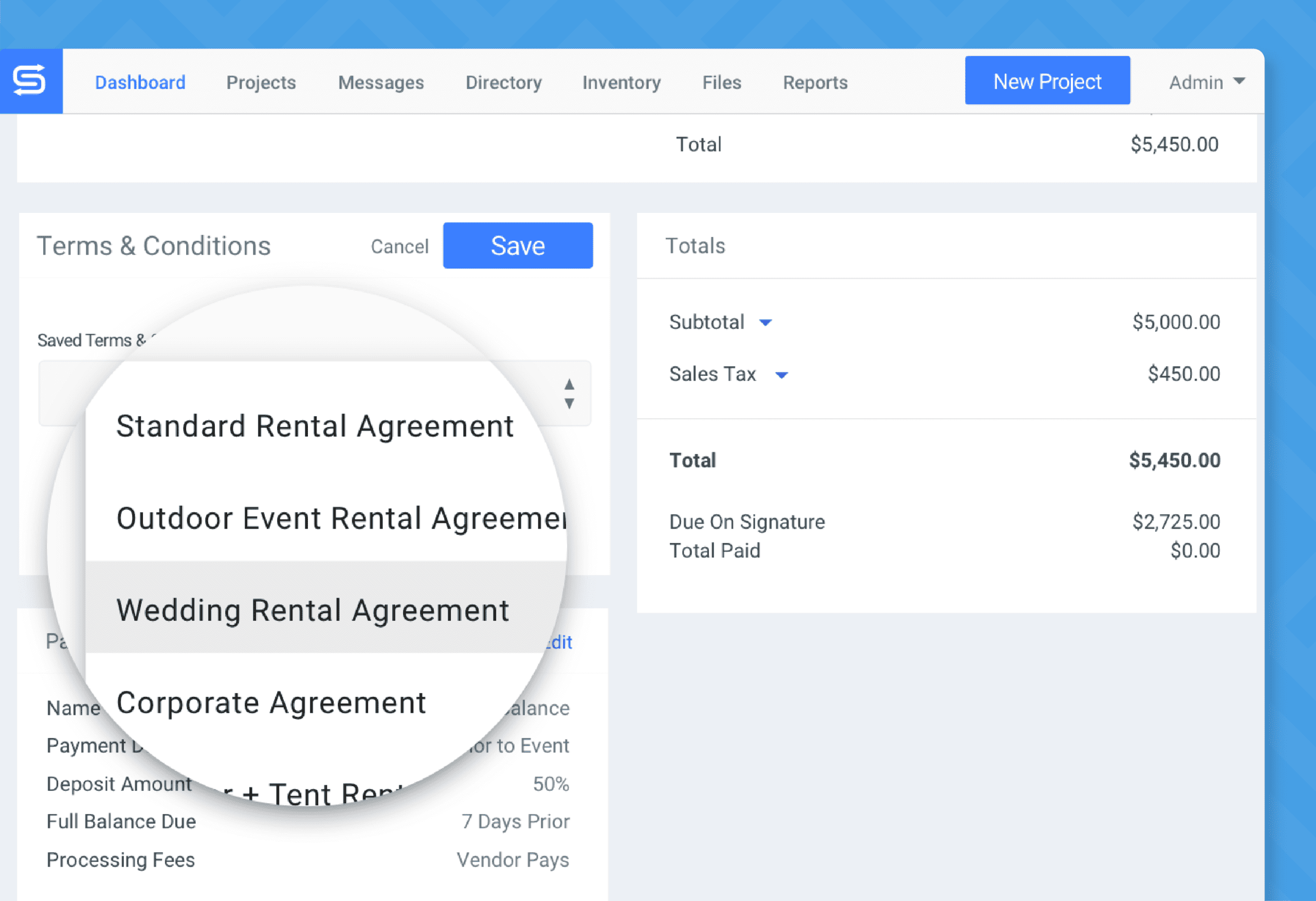 Quickly utilize reporting by client & business
Track your top businesses and clients so you can properly assign discounts and more! Our reporting is easy to sort and customize, so you can track everything with a few quick clicks.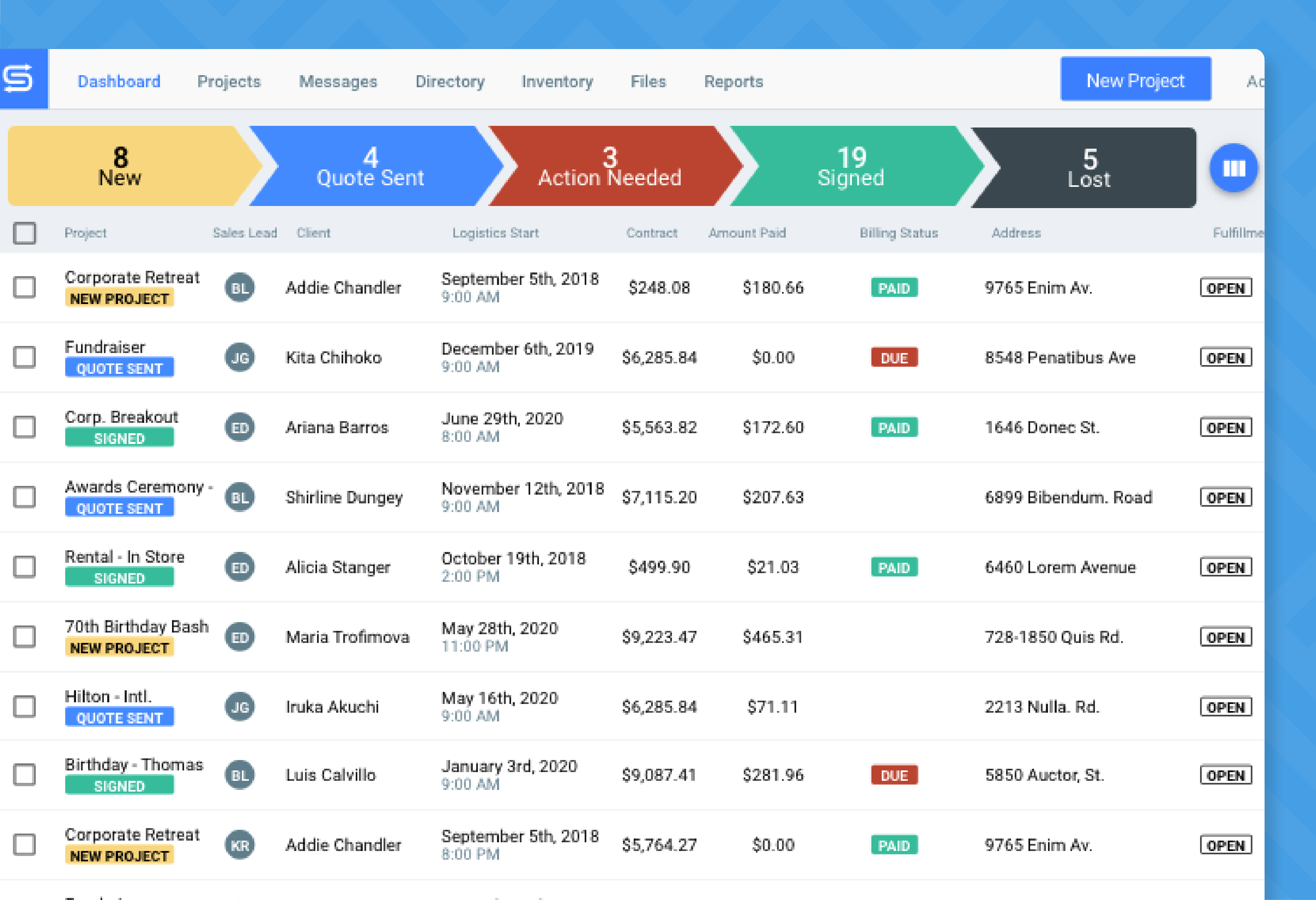 Streamline your client communication
Emails with your client (and your team) are automatically logged and organized on each different event. Plus, you can see the last time a client received and opened a quote or message so you never lose track of where you left off.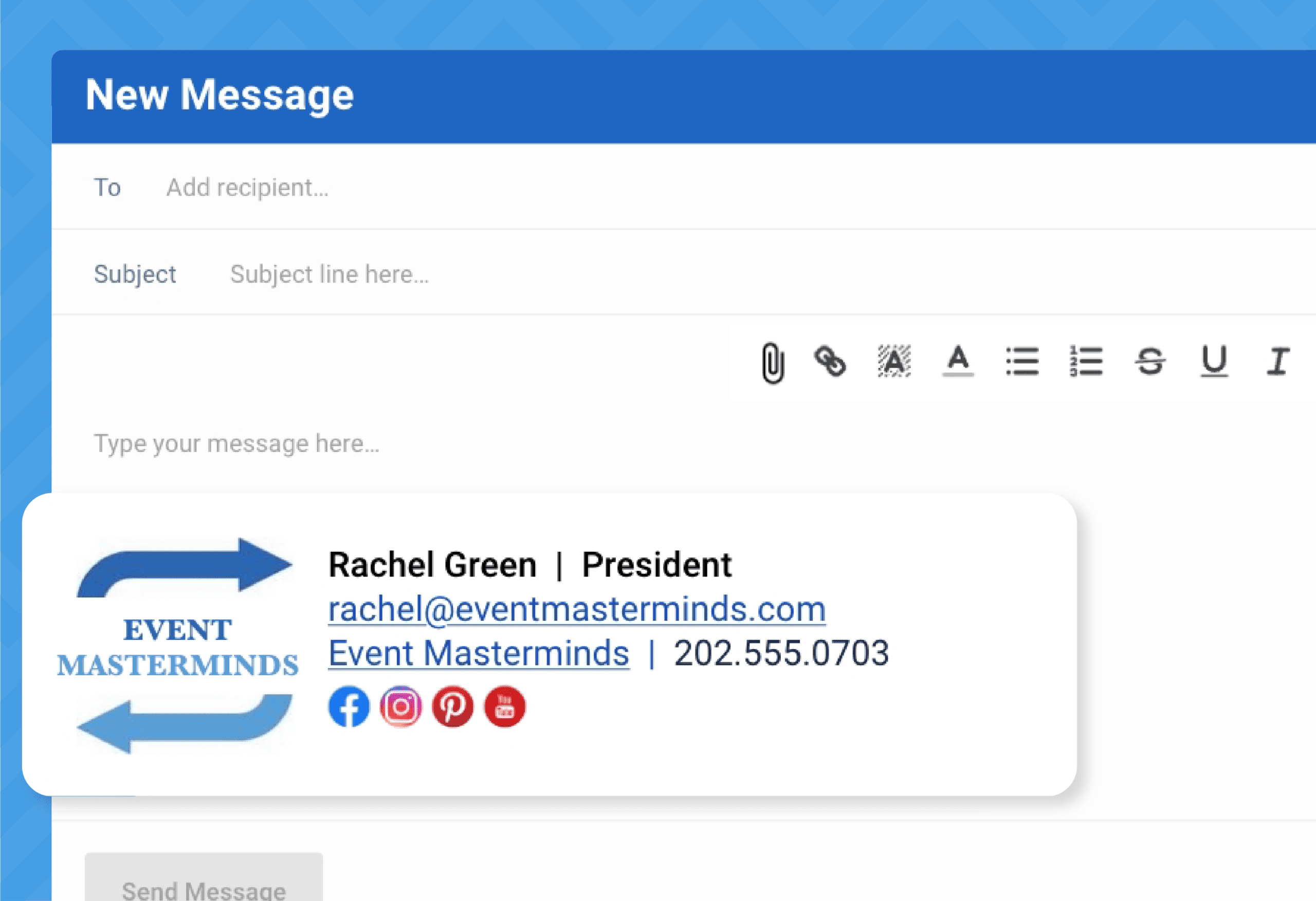 Stay organized with easy file management
Assign specific files— diagrams, maps, tax exempt certificates, and more— to individual contacts, companies, or venues. Goodshuffle Pro will automatically suggest your files for top notch organization.
Bonus: when a client sends you a file, it will be automatically tagged to their contact, making the process even more seamless!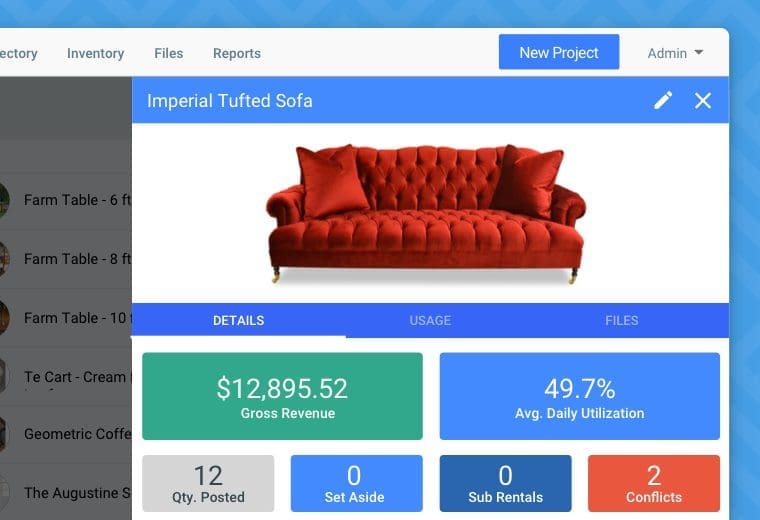 Event professionals love our client communication & CRM features
Hear why other event companies love how we keep their communication with clients organized.
Learn more about the Goodshuffle Pro experience
Explore our other fantastic features now
Want to learn more? Let's chat!
Managing your inventory has never been easier. Get a personalized, 1:1 demo with one of our team members today to see how we'll work for you!
Interested in streamlining your CRM and client communication?