Team management & collaboration tools for event companies
Increase ROI and reduce the pain of training someone new with easy software! Our digital pull sheets make loading & delivery seamless for your crew, and packages with easily-swapped accessories make it easy for any new salesperson to quickly make appropriate changes.
Get A Free Demo
Book A 15-Minute Call
Quickly delegate project assignment
Easily add team members to projects they'll be working on within the project itself and using the Google Calendar Integration. Plus, schedules auto-populate per event.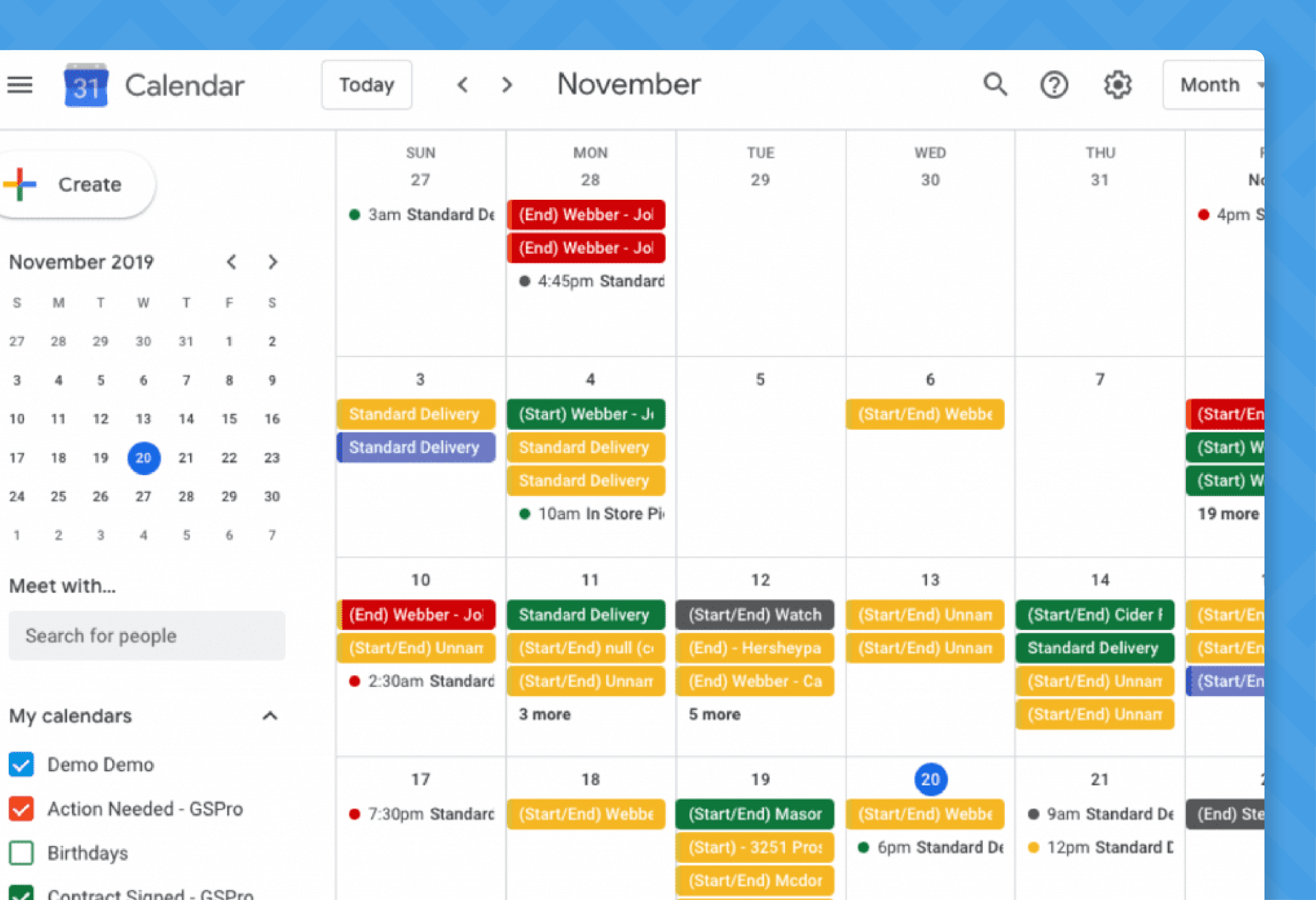 Streamline your team communication
Our team chat feature is set per project, making it clear which project you're messaging about. You'll see messages within the system, while also receiving them in your email inbox, so that everyone's on the same page with real time event info and changes.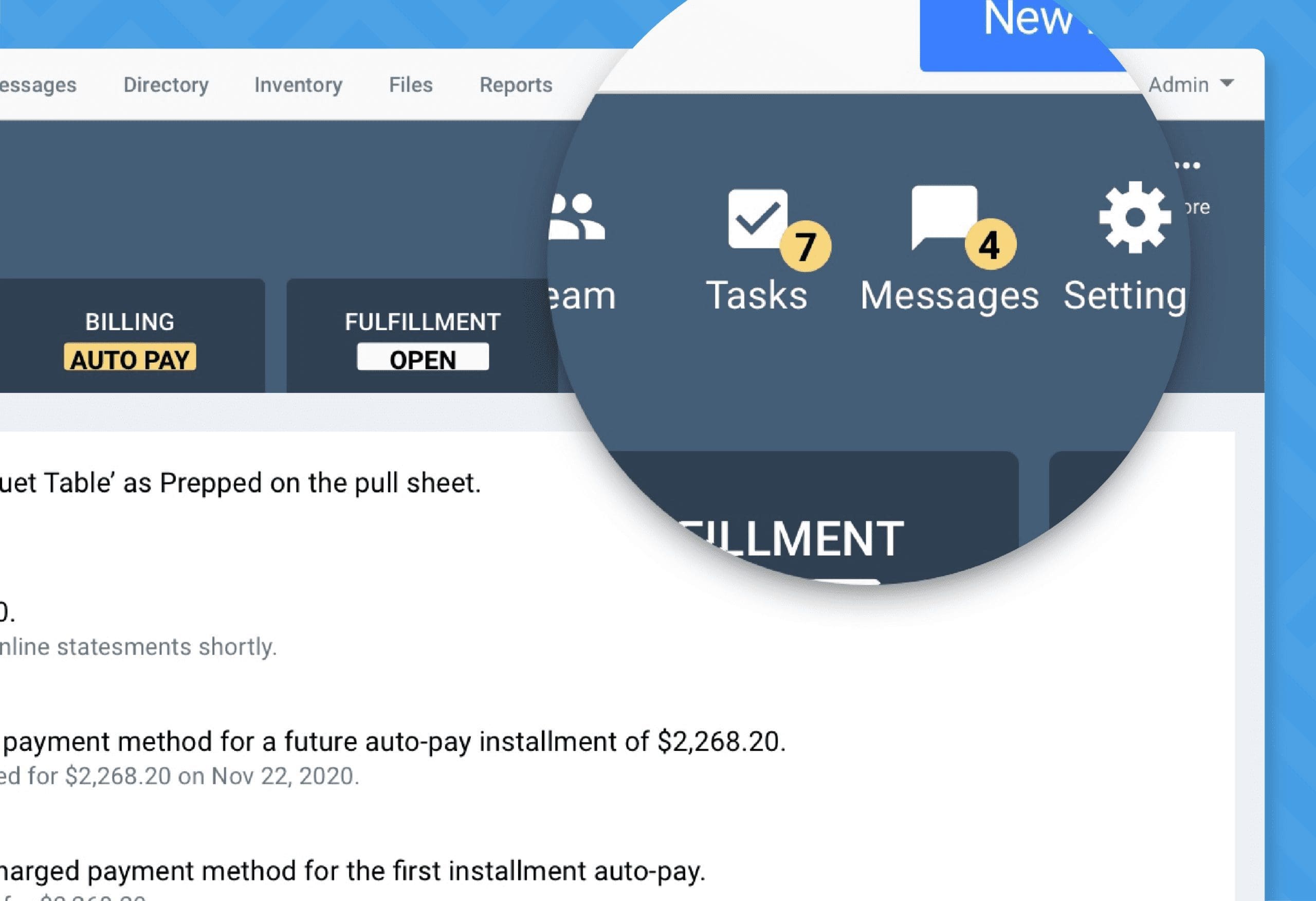 Enjoy easy task assignment
Quickly assign tasks to specific employees, who will be able to check off each item on their to-do list with ease. Keep track of your own tasks as well as your employees' from your task dashboard.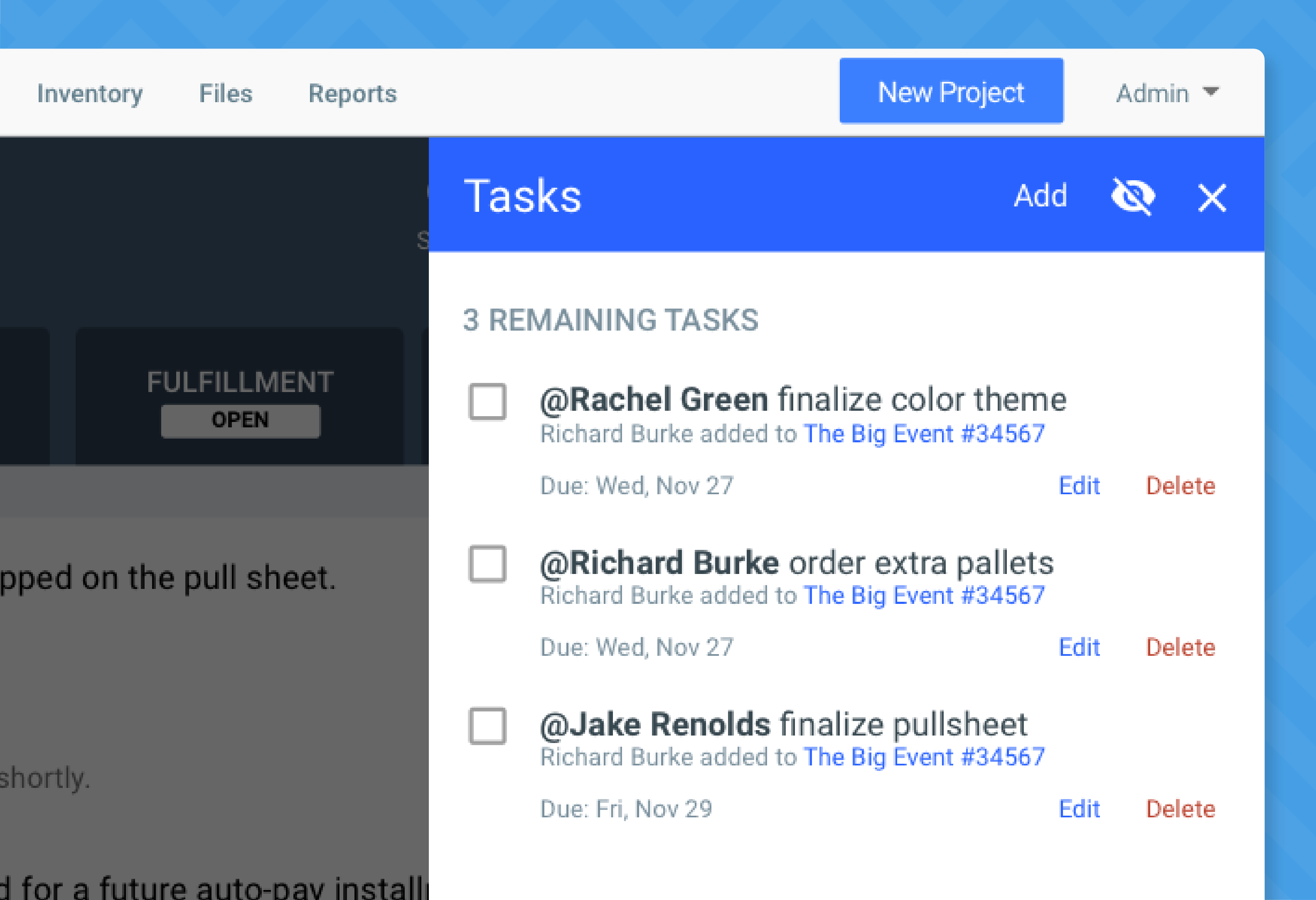 Event professionals love our team management features
Hear what sets our team management tools apart from competitors'
Learn more about the Goodshuffle Pro experience
Explore our other fantastic features now
Want to learn more? Let's chat!
Managing your inventory has never been easier. Get a personalized, 1:1 demo with one of our team members today to see how we'll work for you!
Interested in streamlining your team management?