Stay organized with our free calendar integration
Events automatically populate on Google Calendar, Microsoft Outlook, and Apple Calendar in their color-coded sales status. Get a bird's-eye view of your events and quickly view load times, pull sheets, and more.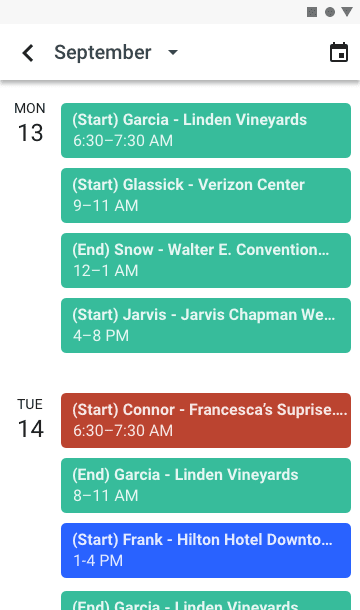 "The Google Calendar synchronization is amazing, it has saved me so much time."
The Fancy Flush
How much does it cost?
$0. Our calendar integration is completely free.
Can it integrate with Outlook or Apple?
Absolutely! All Google Calendars can be pushed to Outlook or Apple if those are your preferred calendar tools.
Is pricing included in the calendar event?
All pricing can be hidden from the event details on calendar in case you want to share the calendar with employees and contractors not privy to those details.
Questions?
Let's show you all the ways our free calendar integration makes your life easier.
Email Team Goodshuffle
Get a free demo!
Interested in learning why Goodshuffle Pro is loved by so many companies? Get a free 1-on-1 demo with one of our specialists.